Sustainability at Indiebride London
We take pride in being a sustainable and ethical bridal wear brand
To us sustainability is a way of life and it's important for us to not just create beautiful bohemian wedding gowns but also to take our nature's wellbeing in consideration. The most important gown of your life can be made respecting the environment and people in it. At Indiebride London, you will know who made your wedding gown, where the fabrics and laces were made and even where the material for making those laces and fabrics came from as we seek to be as transparent as possible in the way we conduct our business.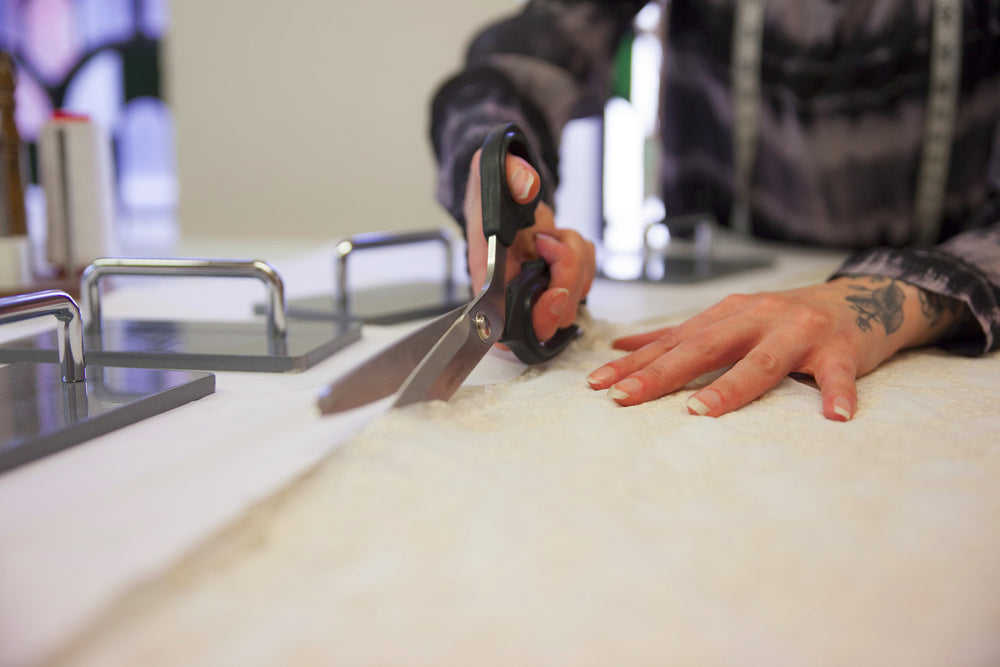 Made to order
All Indiebride gowns are made to order. This means we don't hold any gowns in stock. When an order is placed, we will make the gown from scratch. This means we only make a gown when someone wants to wear it on their wedding day which ensures that every gown we make has a personal connection to the bride wearing it.
Handcrafted gowns
When you choose Indiebride London, you work closely with the person who makes your gown. Each gown is handcrafted in our London studio from the first cut to the last finishings. We also make the alterations ourselves if any is needed. We take pride in the quality of our gowns and love that they all have a story behind them. We are able to alter the style of the dress if the customer wishes so. Changing the style of your gown gives it an individual touch and makes it truly yours.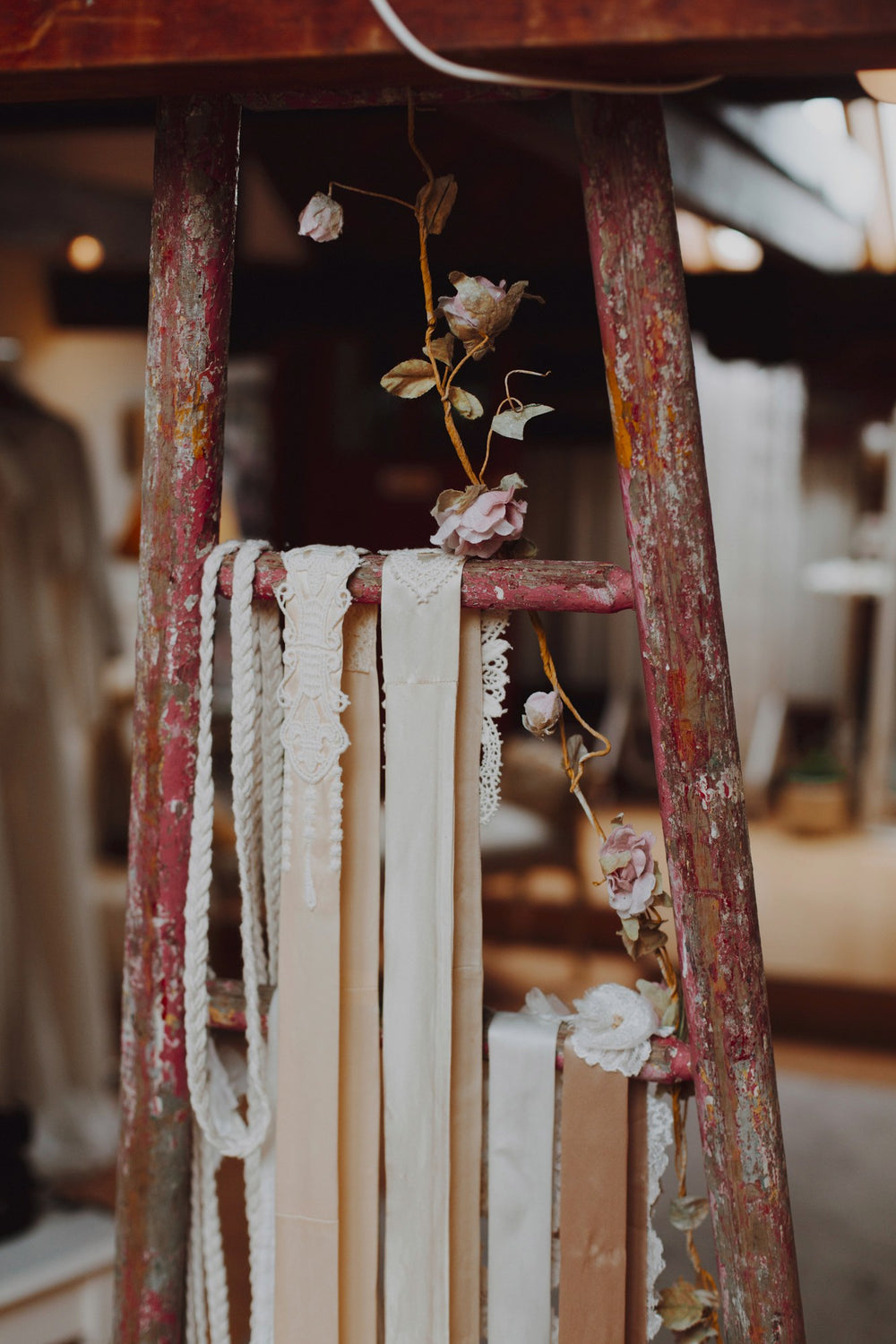 Waste minimisation
In production of any clothes, there is always fabric that is cut off and usually thrown in a bin as it's useless. We don't throw anything away. We use the off-cuts to make and embellish our sashes. The off-cuts that we can't use ourselves are donated to students and organisations to be used in their own projects or collected by a professional facility, which will then repurpose them as new materials such as insulation, sports equipment filler and carpet underlay.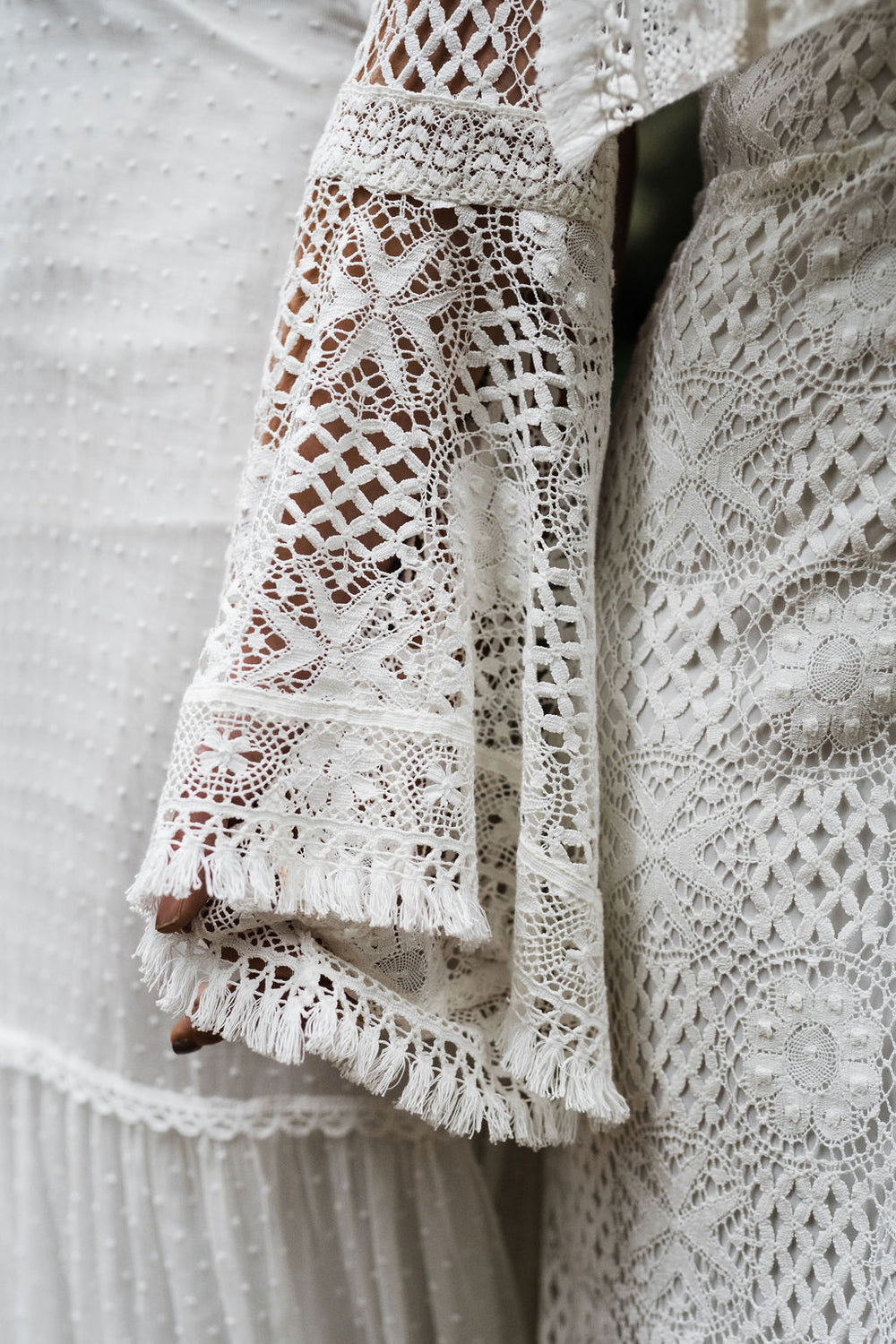 Sustainable materials
We are passionate about the materials we use and spend an immense amount of time sourcing the best quality sustainable materials. We prefer natural fibers like bamboo, silk and ramie and other sustainable fibers like lyocell. On the product page of each gown you can see detailed material information from the origin of the fiber to where the material was made. Read more about the materials we use through the link below.
Our materials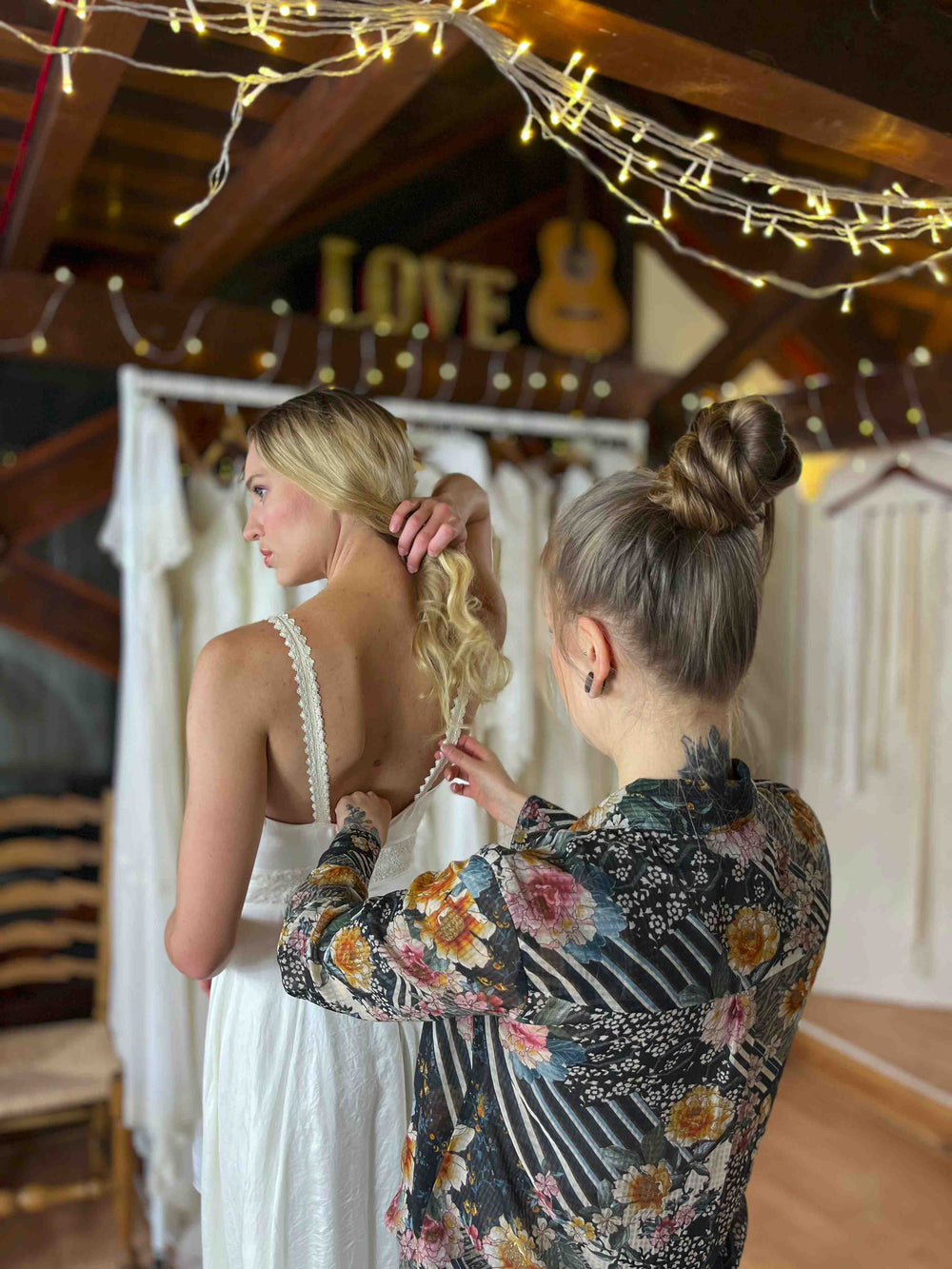 Personal service
At Indiebride London, we value personal customer service. It is important for both parties to have only one person of contact who understands every aspect of the production. As an Indiebride London client, you will be working with the same person throughout the whole process, from the initial trial appointment to the day you get to take your gown home. Read more about your journey with us through the link below.
Your Indiebride journey